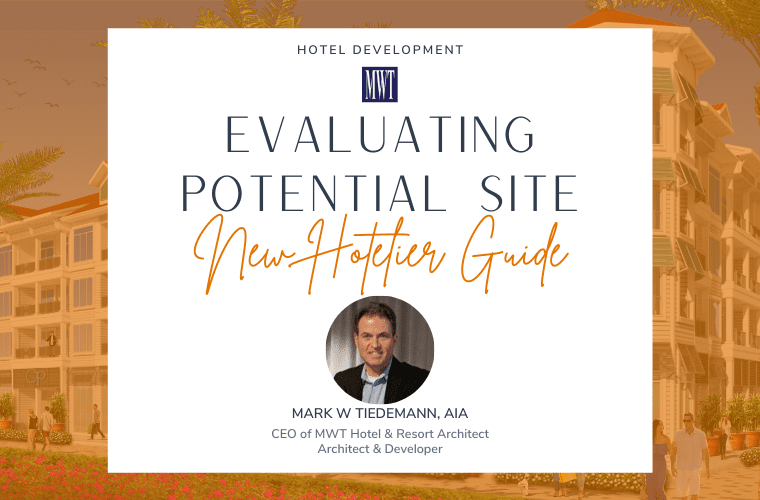 At this point you should already have:
Found your land
Done market study
Contacted number of franchises
Franchises that are in support of the location
A purchase agreement on the parcel land. I personally recommend you to never spend more than 10% of the overall project cost on land. There are exceptions to this rule such as downtown locations, special destinations like Disney, etc.
Now you should be thinking due diligence- which is the study of your found real estate to make sure it can support your development. Think: water, sewer, gas, electric. Talk to your local civil engineer, they can guide you in this process. You will always need thirty days for this. Do not be pressured, otherwise something big can get missed.
I had a developer just last year that bought and closed a land that only allowed a two-story hotel building. Luckily, we convinced the 120 plus protesting neighbors that a four stories hotel would give them a better view through the property versus a big horizontal wall. They agreed to it and we designed the project. Not everyone will be this lucky. So, it is important to know your zoning, utilities, and entitlement requirements and fees.
I have seen fees as high as $500,000 for development rights – this could destroy a financial performance. I always recommend a soils report by done. Properties that are low, poor soil types, etc. can add major construction money to the project. One project I recall had a dynamite location, but it was a 150 deep peat moss pit. To solve the problem, they needed to add another million to the land price. Obviously, this property never got built.
You need to be a cautious buyer. Making basic mistakes can kill your project. Hire professional engineers that have experience with development in your area and they will provide you a wealth of information. This is where being cheap does not pay. Get the best services for the correct answers we are not playing Monopoly here – Or I guess you can live and learn as they say.