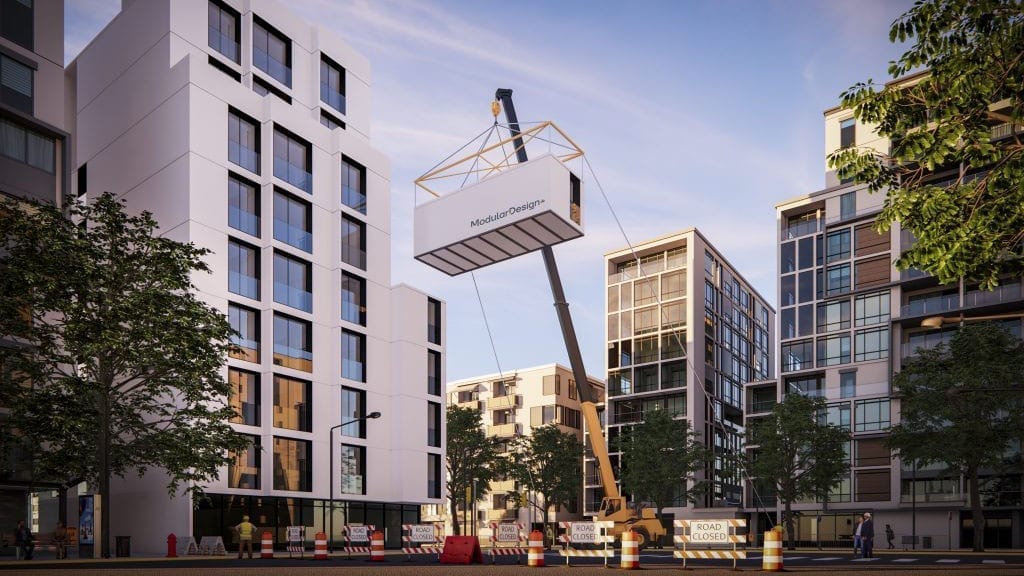 Next year, a new Hyatt Place Hotel will rise in Waco, Texas. Though it will have all of the typical amenities and features of a modern, new construction hotel, it's what the guests won't ever see that will be truly groundbreaking.
The project is using the latest evolution in modular design and construction. This process that has grown in maturity over the years, with recent innovations that endow tremendous time and cost advantages.
The 110-room, eight-story Hyatt Place Hotel Waco, designed by MWT Architects, will feature both rooftop and ground-level restaurants, a shopping center and a parking garage—all of which will be fabricated in Euless. Once completed, 140 stackable units will be shipped over the course of only three to four weeks to their final destination in Waco.
That's the largest incentive that modular offers: speed to market. The quicker that an owner or developer can begin generating revenue on a space, the better. For all its advantages such as reduced material waste and fewer construction days lost to inclement weather, however, building modular hasn't always translated into cheaper construction costs.
"The old-school methodology of modular construction was that an architect team would design a project, then the general contractor would lease a facility close to the job site and bring in the subcontractors to build the modules," said Josh Mensinger, vice president, ModularDesign+. "They could never really figure out why there were no cost efficiencies."
In a trend that has shifted the approach that the industry is taking to modular construction and design, ModularDesign+ is producing structural, stackable volumetric modular units. Once on site, these can be craned into place like Lego bricks, constructing the total volume nearly three times as fast as it would take using traditional, stick-built methods.
Read full article here.