MWT ARCHITECT + HILTON HOTELS & RESORTS
Jumlah Hasil
Pembinaan Selesai
Projek Hospitaliti Selesai
Pengalaman bertahun-tahun dalam Industri Perhotelan
MWT Architect + Hilton Hotels & Resorts |
Sejarah
Semenjak 1994 MWT Architects telah bekerjasama dengan Hilton Worldwide dan terus berterusan menyokong dan teruja berurusan dengan pasukan di Hilton. Urusan dengan Hilton tidak seperti yang lain memandangkan syarikat ini kaya dengan sejarah. Ia diasaskan oleh pemimpin hebat Conrad Hilton pada 1919. Selaku penyedia perhotelan, ia merupakan syarikat yang luar biasa dan MWT Hotel Architect serta perancang hotel sentiasa kagum dengan sejarahnya dan gembira dapat mengusahakan pelan hotel masa depannya. Pada masa ini Christopher J. Nassetta adalah Presiden dan Ketua Pegawai Eksekutif Hilton.
Senibina dan pembangunan melalui rakan kongsi dan francaisi telah mencetuskan pertumbuhan hebat bagi Hilton dan MWT. Kami telah berkongsikan visi Hilton tersebut dengan pelanggan kami secara tidak langsung menyokong jenama, kepimpinan dan matlamat Hilton . Terdapat pertumbuhan yang konsisten serta keperluan untuk perancang dan arkitek hotel dalam merancang, dalaman, luaran dengan ruang yang menarik. Pelancong dunia ingin melihat, dan mengalami kehebatan rekabentuk dan kami melaksanakan misi kami sebagai Arkitek Hotel. Sistem kejuruteraan kami dan bahagian dalaman khas menepati nama dan standard jenama Hilton.
Ketika masa depan pembangunan hotel kian terungkap, MWT kini merekabentuk kedua-duanya, hartanah hotel berjenama dual dan tri dengan Hilton. Pemaju harta tanah telah menerima tawaran baru ini. Meliputi sejumlah pelancong dari pelancongan, pekerja perniagaan, atau bahkan keluarga yang memerlukan tempoh tinggal yang panjang.
Kami membangunkan penyelesaian sebenar yang memenuhi piawaian berjenama di samping menyediakan nilai  kejuruteraan untuk pemaju. Bahagian terpenting yang disediakan oleh arkitek hotel ialah pengalaman seni bina luar biasa bagi tetamu yang Hilton dan MWT usahakan bersama sebagai matlamat utama kedua-dua perniagaan kami. Ia tidak semestinya hartanah, kadang-kadang ia adalah sebuah hotel atau pusat peranginan dengan rekabentuk moden atau kompleks hartanah dengan tawaran canggih. MWT Hotel Architect and Hotel plans hadir bagi membantu merancang masa depan.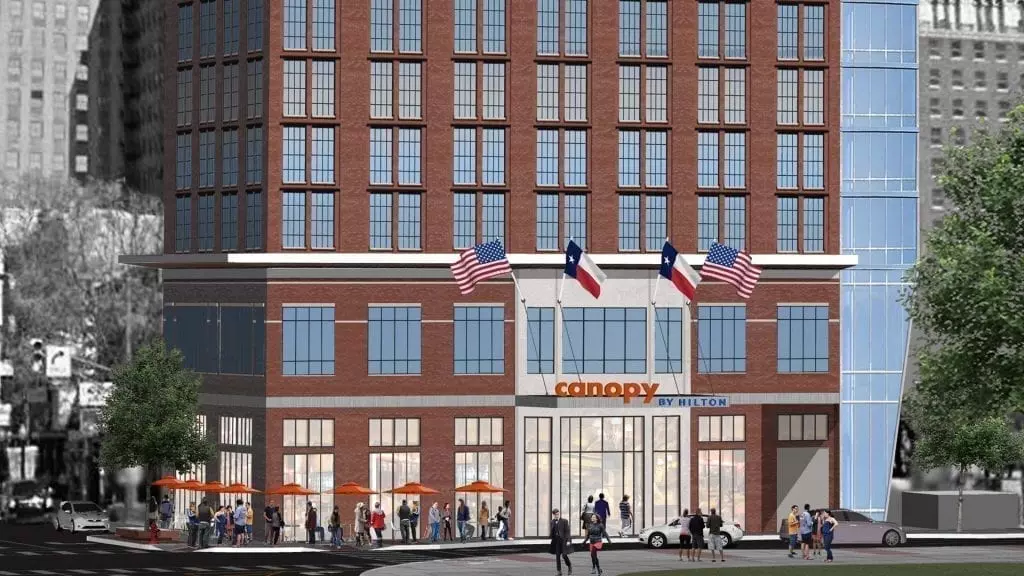 MWT Architect + Hilton Hotels & Resorts |
Rangkaian
MWT Hotel and Resort Architects sejak 1994 telah bekerjasama secara meluas dengan Hilton Hotels and Resorts dan pelbagai rangkaiannya. Hilton menawarkan peluang francais yang memenuhi demografi dan perubahan dunia keperluan pelancong. Perubahan tidak dapat dielakkan kerana ia merupakan sebahagian dari kehidupan, dan MWT Hotel and Resort Architects dan Hotel Plans menempuh masa depan bersama Hilton. Kami berdua terus berkembang seiring dengan tuntutan masyarakat masa kini dan keperluan individu pelbagai jenis pelancong.
Kini Hilton merupakan jenama perniagaan terkemuka. Dengan lebih dari 1,000,000 bilik hotel di seluruh dunia, Hilton menawarkan 19 rangkaian merangkumi beberapa hartanah hotel yang amat terkenal di dunia. Berikut senarai rangkaian yang kini ditawarkan dalam portfolio rancangan hotelnya;Hilton Hotels and Resorts, Waldorf Astoria, Conrad, Canopy, Curio Collection, Doubletree, Tapestry Collection, Embassy Suites, Hilton Garden Inn, Hampton Inn and Suites, Tru, Homewood Suites, Home2 Suites, dan Hilton Grand Vacations.
Memandangkan sesetengah kawasan pasar dan bandar menjadi penghalang utama , pemaju harta tanah telah beralih ke hotel dual dan tri berjenama. Arkitek Hilton dan MWT Hotel telah melakukan pelbagai pembangunan dengan francaisi bagi memperoleh bahagian pasaran yang lebih besar dan pelbagai dalam hanya satu pembangunan. Fleksibiliti untuk menawarkan hartanah yang berpatutan dan Sambungan Penginapan merupakan peluang kewangan yang luar biasa untuk bahagian pasaran yang lebih seimbang dan pulangan pelaburan lebih baik dan selamat buat seseorang. Sebahagian dari simpanan pekerja dan pekerja pembinaan di masukkan, satu pintu masuk utama dengan lobi campuran, kawasan daftar masuk kaunter penerimaan tetamu, lif berkongsi: kolam renang, ruang latihan, serta kawasan belakang rumah. Gabungan sesebuah hartanah, serta kemudahan bersama menjadikan hartanah ini pelaburan yang lebih baik.
MWT Architect + Hilton Hotels & Resorts |
Perkhidmatan
Mark Tiedemann CEO dan arkitek MWT Hotel architects and hotel plans telah bekerjasama dengan Hilton Hotels and Resorts semenjak penubuhannya pada 1994. Kami mempunyai sejarah perjalanan selama 26 tahun berurusan secara langsung dengan pemaju dan pasukan eksekutif di Hilton. MWT sentiasa mengembangkan kerjanya dalam perancangan hotel dengan bekerjasama dengan pasukan eksekutif di Hilton dan francaisi. Kami membangunkan rekabentuk projek yang mengabungkan ketegasan kod bangunan negeri dan persekutuan serta standard francais berjenama.
Pemaju dan kontraktor kadang-kala kadang tidak memahami kerumitan memenuhi kod bangunan, serta peningkatan berterusan yang di lakukan jenama Hilton. Dokumen pembinaan hotel tipikal yang diperlukan bagi mendapatkan kelulusan francais dan permit bangunan agak keterlaluan. Kami melewati lebih dari 400 helai gambar dan beratus halaman spesifikasi reka bentuk yang mengkoordinasikan rekabentuk projek. Setiap tahun, MWT telah bekerjasama dengan Hilton tahap dan kerumitan reka bentuk bangunan juga semakin tinggi. Untuk keadaan sebegini, anda memerlukan syarikat seperti MWT, yang berpengalaman dan tidak hanya bekerja sedari awal, malahan membangunkan penyelesaian sebenar walaupun projek masih di dalam pembinaan.
Piawaian jenama sentiasa berkembang di Hilton dan kadang-kala di pertengahan jalan, kami diminta untuk melakukan perubahan bagi evolusi seterusnya dari rangkaian yang akan dibina. Walaupun ini seolah-olah membazirkan waktu, ia benar-benar memberikan pemilik / pemaju dengan rekabentuk terkini dan terhebat dalam rancangan hotelnya. Ini akan memberi kelebihan kepada pemaju untuk menyelaraskan dengan piawaian jenama sebaik dibuka. Kami berusaha sepanjang masa dan berbesar hati dapat melihat hasil yang dibina di seluruh dunia serta dibincangkan di media sosial.
MWT Architect + Hilton Hotels & Resorts |
Mengenai Hilton Brands
Hilton Hotels & Resorts | MWT Hotel & Resort Architect | 
Maklumat
Kami ingin bekerjasama dengan anda. Kami teruja untuk membantu menjadikan aspirasi pelanggan kami satu kenyataan. Lagipun, visi anda menginspirasikan reka bentuk kami.